I love observing how God is using my husband in exciting ways as a tentmaker.
I believe I live for God, as my husband does. But I'm not the teacher "out there," patiently mentoring students, constantly searching for bridges of understanding, and carefully interacting with colleagues in a multicultural environment—every day, all day.
I'm not the one who made that first, startling declaration: "I want to be a tentmaker!"
I didn't have to write a resume or search the Internet for teaching jobs across the Middle East North Africa region where we felt called to serve. But I did pray as he wrote a cover letter to his applications stating that as a creationist, he needed the freedom to be able to teach intelligent design in his classes. I knew it would severely limit our opportunities.
I watched for weeks as his applications received no responses and wondered whether this was God's will for us. We prayed and prayed for God's direction. Then God opened two doors in the same country. One was working at a school that provided a generous salary that impressed us both; we could travel, save, live on one income. The contingencies were unnerving, though; he would be required to teach evolution as a scientific fact. The other was at a school that appeared perfectly comfortable—even pleased—at his desire to teach creation. They would give him the freedom to present God as the Creator of our world! At one-third the salary. I noticed how quickly he made the decision.
Now my husband is happily teaching intelligent design in his science classes. And just yesterday, God gave me an opportunity to observe my husband in his element. I had to wait at his school for most of the day because our car was having problems. I realized then that he had a specific reason for becoming a tentmaker: to share hope and encouragement.
The students came into his class with a wave of stories after a long weekend. He listened to each one, thoroughly involved with what was happening in their lives.
A parent-teacher conference with a mother and an energetic seventh-grader who was struggling with his grades brought on stories of my husband's own troubled year in seventh grade. At the end of the conference, he looked directly at the discouraged kid and assured him that God could help him focus his abundant energy in a positive direction. A few minutes later, a student intern stepped into the classroom. After listening to some of the challenges the intern was experiencing, I overheard my husband encourage him that God would help him. Then there was a quiet conversation in which a young, fellow teacher was reminded that God has special, hope-filled plans for his life. Before the day ended, another colleague stopped in for advice. He left with the assurance that someone was praying for him. And as a stack of papers was being stuffed into a bulging backpack, I noticed worksheets for the NEWSTART health curriculum that had been adapted for a restless group of eighth-graders.
But this tentmaking thing doesn't stop at the school door. It goes to the organic garden plot behind our house, where spinach and other produce are flourishing. Neighbors, hired garden workers, and colleagues receive bagfuls of delicious greens. Of course, I hear them asking questions about health along the way. And the old farmer, harvesting his wheat alone down the road, is delighted to get the helping hand and company of the spinach grower.
Tentmaking embraces everything I see happening around me. The Arabic guitar teacher needs encouragement for his dialysis treatments and learns more ways to fight his battle with diabetes. The guard who manages the property we rent is encouraged to leave the chores around our house for another day because Sabbath is a beautiful time of rest. And the colleague who delivers the message that our repaired car will be ready late Friday night returns to the mechanic with an explanation of our Sabbath day. The car is ready Friday afternoon. The messenger quietly asks if we could visit and explain the Sabbath to him.
I'm not able to see all the ways that God is using my husband—especially the most important things God is doing in the hearts of people. But what I can see reminds me that through the Holy Spirit, my tentmaker husband's witness can be constant, purposeful, and genuine.
I may not be a tentmaker, but my life has been deeply enriched as I've observed one.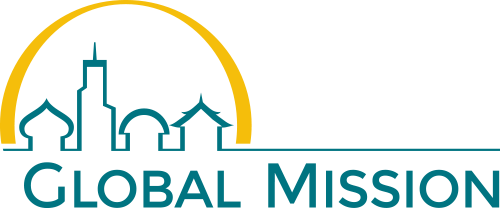 Tentmakers
Our church faces tremendous challenges in sharing Jesus in closed countries, countries that have shut their borders to organized churches and traditional missionaries. But a tentmaker can bypass these barriers! Total Employment is the Global Mission tentmaker program.
A tentmaker is an Adventist professional who chooses to follow the example of the Apostle Paul. Paul supported himself financially with his tentmaking trade, and as he talked with his customers, he looked for opportunities to lend a listening ear, meet a need, and share the good news of the gospel.
Like Paul, tentmakers mingle with people in the secular workplace while engaging in intentional, personal outreach. They form long-lasting relationships that enable them to touch hearts for Christ in ways they never could if they were official church workers.
Your donations to Global Mission help encourage and equip tentmakers by providing them with much-needed coaching, training, and spiritual support.
Tentmakers are making a difference for Jesus, but they need your help. Please support their ministry with your prayers and donations.
Ways to Give
ONLINE
Make a secure donation quickly at Global-Mission.org/giving
PHONE
Call 800-648-5824
MAIL
In the United States:
Global Mission, General Conference
12501 Old Columbia Pike
Silver Spring, MD 20904-6601
In Canada:
Global Mission
SDA Church in Canada
1148 King Street East
Oshawa, ON L1H 1H8
Is God calling you to be a tentmaker?
Hundreds of Adventist professionals of all types are needed. To learn more, please visit TotalEmployment.org.