I
had been wrong! Before becoming a missionary, I believed that those who needed the most help in life experienced poor economic or social conditions.
In Thailand, I was aware that there were people who struggled and needed food, medication, or other kinds of assistance. But as a music teacher at an international school, I dealt with the wealthiest people in the city.
On the outside, my students seemed to have everything they needed. But as I got to know them, I realized that some lacked the most essential thing in life: love. They came from dysfunctional homes and had behavioral disorders that were challenging to deal with.
I discovered that the children who disturbed my classes the most with their aggressive behavior were the ones who needed the most care and kindness from me. I learned to represent Jesus to these troubled children through my attitude. Every time they had a problem in my class, I talked to them individually to solve it.
In teachers' lives, there are great moments. But not all classes are fun, and not every student likes us. Sometimes we must put aside our pride to serve those who seem to hate us. However, every single act of love matters. The kids may not remember our names in the future, but they will surely remember how we made them feel and the values they learned from our words and actions.
There aren't many baptisms in Thailand, and I realize that most of my students will probably never become Christians. But the seed was planted, and someday, it may bear fruit in some of their hearts.
I sometimes felt discouraged while serving as a missionary because I usually didn't see big changes in the children's lives. I felt that I wasn't making much of a difference. God had to teach me that the work wasn't mine but His. God was working through me.
In His mercy, God showed me some glimpses of what He was doing. I saw children enjoy listening to Bible stories and learn how to pray and love God. I even experienced some of these defensive children growing to trust me.
I remember a boy in fifth grade who struggled socially for a long time. His classmates made jokes about him and rejected his presence. He would have outbursts of rage and fight with them. His parents sought psychological treatment, and over time, he became calmer. But he still couldn't get along with others.
Despite the boy's tough exterior, he had a teachable heart and humbly acknowledged his fault. I told him to count on me and talk with me whenever he needed to. I was so happy that he did. He even asked me to play games with him. Because he was feeling more comfortable with me, he felt encouraged to approach other kids more carefully. It was beautiful to see his improvement.
In my last days at the school, this boy told me he would miss me a lot and never forget me. I could see how my acceptance had touched his young heart. I may never see these children again in this world, but who knows what surprises God is preparing for us in heaven? Please pray with me that my students will be there.
Is God calling you to go? Check out these links!
Volunteering: vividfaith.com and AdventistVolunteers.org
Tentmaking: TotalEmployment.org
I Will Go!:IWillGO2020.org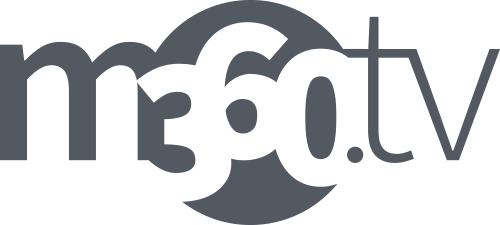 Hear from other volunteers at m360.tv/avs.