F
un fact: Some cities have a larger population than some countries! The world's largest city, Tokyo, is so large that there are 88 countries whose total population combined would still be smaller than that of the Tokyo metro area!
Over time, the city has grown, spread, and merged with smaller surrounding cities, resulting in a massive urban area called an agglomeration.
While Tokyo has grown to such an amazing size, the number of Christian believers in the city has remained small. Only about 1 percent of the people in Japan are Christians.
While Tokyo is the world's largest city, it's still just one of many large cities! Worldwide there are hundreds of large agglomerations. Thirty-seven of them have more than 10 million residents each.
More than 100 years ago, Ellen White urged the Seventh-day Adventist Church to reach the large cities of the world:
"Oh, that we might see the needs of these cities as God sees them!"1 she wrote, adding that "the work in the cities is the essential work for this time."2 She prompted, "Work the cities without delay, for time is short."3
But in 1900, around that very time, only 15 cities on earth had more than one million residents. Today, that number has increased to more than 600!
Many of these cities have only one or two Adventist churches, and some still have no Adventist presence at all. How can we make a difference? Through mission offerings and donations to Global Mission, Adventists around the world contribute to critical outreach in the cities.
Prayer for Cities
Perhaps at some point in your life, you dreamed of becoming a missionary, but somehow, it never quite worked out. If that's you, or if you have a heart for those who don't know Jesus, consider how faithful, daily prayers for unreached cities could be a very real mission that could open doors and hearts, even half a world away!
One person with that heart for mission is Sharon. She has answered the call to pray wholeheartedly. The Mission to the Cities prayer map arranges these cities on lines to look like a subway map, and Sharon uses it as a guide to pray for one city each day.
She's been praying for months now. She has already checked off more than 200 of these 600 plus cities. She prays for the residents of the cities—for their health, their marriages, their leaders, and their faith. God hears her daily prayers, and Sharon believes that He is answering in quiet but amazing ways. She looks forward to hearing the stories one day in heaven.
Adventist schools are also praying for the cities. At Hillside Christian School, a one-room school in Wisconsin, the students began praying for the large cities in North America. Each day, they prayed for a different city. One student would pray for the homeless in the city. Another prayed for families. As a team, they took the needs of these cities to God in prayer and then checked off each city on the map.
Churches and schools, adults, children, and academy students are praying for the cities!
We believe that as we gather in spirit, praying in unity for the cities, God will be with us and hear our prayers. As you pray for each city, please ask God to bless the work of missionaries and Global Mission pioneers who are reaching out in some cities, and earnestly pray that He will provide workers to send to the many, many cities where there is no Adventist presence at all!
Prayer maps are available for download on the Mission to the Cities website. Visit missiontothecities.org/prayer-map-download to print them for yourself, your school, your prayer group, or your church.
Please join other prayer missionaries and pray your way around the world!
Your generous and systematic mission offerings support outreach in large cities around the world. Please give at
adventistmission.org/donate.

Mission to the Cities is part of the "I Will Go" 2020–2025 strategic focus voted by the General Conference of the Seventh-day Adventist Church. Global Mission supports Mission to the Cities by making disciples among urban, unreached people groups. Through your sacrificial giving, funding is provided to support pioneers and urban centers of influence in starting new groups of believers.
To learn more, visit MissiontotheCities.org.
To donate, visit Global-Mission.org/giving.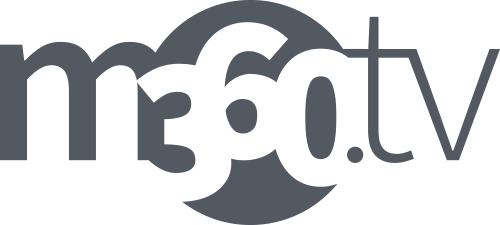 Watch "Pray Your Way Around the World" at m360.tv/s2136.