Arthur and Eva were born in England and immigrated with their families to Australia when they were young children. Arthur joined the Seventh-day Adventist Church at the age of 18 and a year later went to study at Avondale College. There he met Eva, who became his wife and mission partner. He also made contact with Dr. Harry Miller, a pioneer Adventist missionary in China, and Dr. Miller encouraged the young man to join him.
Arthur and Eva felt a burden for the Chinese people, so one month after their wedding in 1906, they sailed for Shanghai. It was a long and arduous trip. From Shanghai, they traveled by boat up the Yangtze River, journeyed 180 miles by train, and then spent all night trekking by donkey cart. Finally, they reached their destination, the Shang Tsai Hsien (now Shangcai County) mission station, where they assisted Dr. Miller at the health clinic and printing office.
The Allums immediately adopted two practices that had long-lasting effects on their missionary service. They donned Chinese dress and learned Mandarin. "This is the most difficult study we have ever undertaken, but the Lord is with us, and we believe He will give us success," Arthur commented.
For a short time after the Allums' arrival, the mission station at Shang Tsai Hsien was the hub of the fledgling publishing work in China. An edition of Signs of the Times was produced with Dr. Miller as editor, Arthur as manager, and Eva as proofreader. However, it was realized that the facilities were inadequate, and the press was relocated to Sin Yang Cheo (now Xinyang), also in Honan Province (now Henan Province).
At Sin Yang Cheo, the Allums began experiencing health issues. "Malaria is very prevalent in Honan just now, and we have not escaped it," Eva wrote. "Arthur is just recovering from the third attack. He has been in quite a serious condition this last time, but the Lord has raised him up, and he is now much better. I had just a slight touch of it for one day."
At the end of 1907, the Allums were appointed to set up a mission station at Cheo-Chia-K'Ou (now Zhoujiakou), the largest city in Honan Province. While there, they often ventured out into the surrounding countryside, taking their baby son, Wallace, with them. On one of their trips, Eva reported, "We would have been comfortable . . . if it had not been for the rats, which took advantage of the darkness to scamper in and out of the bins, and then across our bed and up the wall."
In 1909, a General Meeting of the China Union convened in Shanghai and voted several significant actions, including the division of China into 10 mission fields and Arthur's ordination and appointment as the first superintendent of the Western China Mission.
Arthur longed to move to Szechuan Province (now Sichuan Province) to begin the work in Western China, but it would be five years before he would have that opportunity. He would write in 1911, "For two years now the writer has been under appointment for Szechuen [sic] to open that province to the message, but I am unable to proceed because we are unable to man properly the stations we have already opened."
In the meantime, he did what he could to spread the gospel, including traveling with a Chinese evangelist named Lui eight days through snow and wind to visit a Christian pastor in eastern China. On arriving in the evening, the men studied with him until three o'clock in the morning. The pastor chose to be baptized, and through him, many of his friends also became Seventh-day Adventists.
In 1910, Arthur was appointed superintendent of the North Central China Mission with headquarters at Cheo-Chia-K'Ou. God blessed his ministry there. In 1911 he reported that "at the close of 1910 we had sixty-four church-members in the North Central China Mission. Now, August 16, we have one hundred four, and expect to have more before the end of the year." These gains were made in difficult circumstances during violent uprisings.
By 1912, it was becoming increasingly obvious that the challenges of working in such difficult circumstances were impacting Arthur's health, and in 1913, he and his family were granted a much-needed furlough of one year. In July of that year, Arthur attended the General Conference Session in Washington, DC, where I. H. Evans, the general superintendent of the Asiatic Division of the General Conference, gave a report. "In the great empire of China we have undertaken work in only seven of the eighteen provinces, to say nothing of the four dependencies," he said. "In the western part of China is one province with a population of seventy million, in which so far as we know not a foreigner who believes this message has ever put foot. . . . For four years we have been hoping and planning each coming year to enter this promising field, but so far we have been unable to send a worker." Arthur and Eva Allum together with Merritt C. Warren and his wife, Wilma, were within a year to be the first to enter that "promising field."
Upon returning from furlough in 1914, Arthur learned that his dream of reaching Western China was to be realized, and within several months he and his family were settled in Chungking (now Chongqing), the capital of Szechuan Province.
In Chungking, Eva continued to be involved in the church's work as much as she possibly could. She had three young boys to care for now, but she held Bible classes with women, taught Sabbath School, and led the young people's society, the forerunner of Pathfinders.
Arthur worked unrelentingly. The first native believer in Western China was welcomed in January 1915, and by September 1916, the membership had grown to 30. Arthur was not satisfied, however. His eyes were always fixed on new territories further beyond. Now Tibet captured Arthur's imagination. He wrote, "Today we have had a new experience. Three Tibetan priests came to our chapel. . . . We spoke to them about the message and gave them a liberal supply of tracts to take back to their people. . . . This is interesting in that it is the first time as far as I know that the message has touched that people."
Ill health intervened in Arthur's tenure in Chungking, and toward the end of 1916, he was invited back to Shanghai to become the principal of the Chinese Training School. Shortly after the Allums arrived, the Asiatic Division Session convened and, among other reorganizational changes, appointed Arthur the first president of the North China Union Conference. The North China Union had a population of 290 million (nearly 1/5 earth's population in 1917) and only 1,296 church members.
In April 1919, the division's administrative structure underwent another reorganization, and Arthur was elected as superintendent of the Central China Union Mission. Eva served from 1920 to 1922 as the union's Sabbath School secretary.
In 1922, Arthur again attended the General Conference Session, this time in San Francisco. His report to the delegates concluded with a note of hope and praise: "We long for power to stir the multitudes of China as they have never been stirred in days past. We are seeking with you for a fresh baptism of the Holy Spirit for service; and with you we unite today in earnest supplication to the Lord Jesus, while magnifying His name for mercies already received."
After the session, Arthur returned to China, but his health could not be sustained. The China Division Executive Committee voted to repatriate the family to Australia, where Arthur held several key positions in the church.
Reflecting on their 17 years of service, Arthur concluded, "I can . . . bear witness to the joyous experience it is to face life and sickness and threat of death with Christ. . . .
"After years of trial and affliction I wish to bear witness to the Saviour's love. Christ has been near and dear."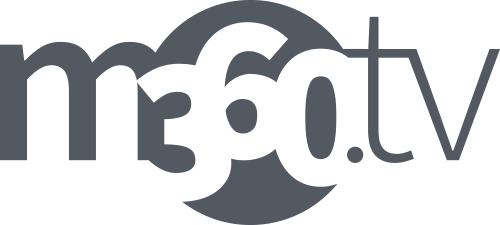 Watch a video story about the Allums at m360.tv/s2123.
How can you help?
Please pray for our missionaries and support them through your weekly mission offerings. Give at Sabbath School, scan this QR code with your phone camera, or visit adventistmission.org/donate.