A
s many countries face the task of helping refugees adapt to new lives, one may ask, "What can I do to help?"
This was the question Greg and Amy considered after Greg's grandfather moved out of their house in the United States. They wondered how they could put their now-available basement to use.
They decided to pray about it. "As I was praying about what to do with our empty in-law apartment, the thought came to me that we could rent it and make some money," Greg said. "But at the same time, I heard about refugees who needed homes. So, I contacted our community services leader in the Chesapeake Conference in Maryland and left a message asking whether he knew of anyone who had been bused from the border of Mexico and needed a place to stay for a while. He immediately called back and said, 'Thank you for offering. Yes. We have a family.'"
Greg and Amy's decision came with many questions: Was the family Christian? Did they drink or smoke? Were they honest people? If there were children, would they be well-behaved? But the information they received was limited.
"All we knew was that they were a family from Venezuela and the names and ages of the children," Amy said. "And that they were going to be homeless if somebody didn't offer them a place to stay."
Greg and Amy prayed and deliberated about what to do for several hours. Then Amy remembered something that one of her close friends at church frequently said: Do the next right thing. "The next right thing in this situation was to take them in," Amy said. "So, we decided to extend hospitality to them."
But Greg and Amy aren't the only ones who have questions about such a move. "People ask, 'How could you do this? It's such a big thing,'" Greg said. "We spent 20 years involved in mission work in Asia, and I think the way we do this is just by doing the next right thing, step by step. God stretches you if you're willing to be stretched."
Like Greg and Amy, church groups and individuals in cities around the globe are helping refugees in various ways.
In Vienna, Austria, an urban center of influence offers German classes and assists refugees with filling out government forms. The center also has a clothing distribution program. And once a week, people can come to have a nourishing meal and pick up food supplies for their families.
In the United States, a refugee ministry in Clarkston, Georgia, helps families by offering basic food items when they first come into the country. They also provide furniture and mattresses.
The Adventist Learning Center in Beirut, Lebanon, serves Syrian refugee children. Many students have experienced traumatic events, and the staff aims to provide them with a stable learning environment. The center interacts with the parents, too, by offering literacy and English classes in the evenings.
The staff at the Adventist university in Medellin, Colombia, supports a special initiative that helps migrant families start small businesses. The equipment given to the families includes ovens, sewing machines, mobile food carts, and printers. The university staff teaches the migrants how to use the equipment, sell their products, and manage their business.
Fleeing to a new country is a stressful process that involves language barriers, financial challenges, and cultural adjustment. Refugees in your community need your help. Prayerfully consider how you can help them. If you need more ideas, visit the Mission to the Cities website, MissiontotheCities.org.
Greg and Amy have made a difference. Greg says, "I encourage you that if you want to make a difference in your community to show God's love, choose to do the next right thing. God will show you what it is and help you make it happen."

Mission to the Cities is an essential part of the "I Will Go" 2020–2025 strategic focus voted by the General Conference of the Seventh-day Adventist Church. Global Mission supports Mission to the Cities by making disciples among urban, unreached people groups. Your sacrificial giving provides funding to support pioneers and urban centers of influence in starting new groups of believers.
To learn how you can help share hope and healing among the urban unreached, visit Global-Mission.org/giving.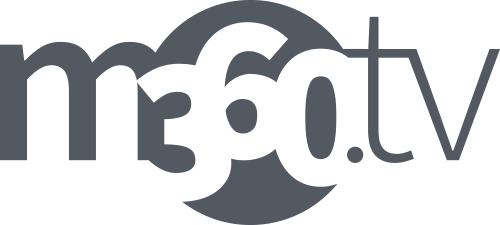 See this story at m360.tv/s2326.