I
n Quito, Ecuador's capital city, a 10-kilometer race was just what an Adventist youth group needed to help them plant a church!
The idea originated in the home of Carolina, where friends regularly met for fellowship. Carolina, the leader of the church planting project, says, "We wanted to do more than just meet together and grow from each other's experiences. So, we decided to plant a church in an unentered part of our city."
The group's initial attempt to share Jesus didn't go well. "We knocked on people's doors and asked whether they wanted to study the Bible with us," Carolina says. "It was a bad idea! They said, 'No, we don't even know you. Who are you? What do you want?'"
The friends met again to pray about how best to connect with the people. "We decided to do a survey to determine their needs," says Maria, a member of the church planting team. "We discovered that many of them were experiencing health problems."
"We wanted to host a health fair with free medical consultations and lab work," Carolina adds. "But it was going to cost around three thousand dollars, and we didn't have the money."
Every Wednesday, the friends went jogging as a group activity. One week, as they prepared for their weekly run, Carolina's mother suggested that they use their activity as a way to raise funds. "You could have a race," she said, "and charge a small registration fee." The group loved the idea and got busy planning.
On the day of the race, more than 950 people participated, providing enough money to conduct the health fair and rent a church building! The health fair and other outreach activities resulted in new friendships and new faces in church on Sabbath mornings.
Next to the church is a bakery owned by Noemi and Miguel. Sometimes during the week people from the church bought things from their store, and one day Noemi asked them about the church. They invited her to study the Bible with them the next Sabbath, and Noemi accepted. She began attending church regularly, and as her faith grew, she prayed that Miguel would join her. Initially, he showed no interest, but after a few months, as a birthday gift, he agreed to join her for one Sabbath only.
"My first impression was that I didn't know anybody, but everybody knew me," Miguel says. "I felt an immense love."
Miguel wanted to learn more, so he and Noemi asked for Bible studies at home. Eventually, they gave their hearts to Jesus and were baptized. Their bakery is now closed on Saturdays, but business has doubled on Sundays!
"It's a radical change," Miguel says. "We used to have a lot of problems, but now it's different. We study together, go to church, sing, and pray to God."
Miguel and Noemi's family is just one example of those who have come to know Jesus, and they're excited to share what they've learned.
"We have a small group that meets in our house once a week," Noemi says. "Our goal as a family is to share God's Word so others can know Him too."
About 10 people have so far been baptized as a result of the young people's effort, and the church members pray that their efforts will continue to spread God's love throughout the community.
"I can see a difference in many of the people's lives, Maria says. "Before they used to live without purpose, without knowing what's going to happen tomorrow. Now they have the hope that Jesus is coming again, and they're sharing that."
"Our dream is that this church will grow and that we'll all see each other in heaven," adds Anavelen, another member of the church-planting team.
Your donations have made it possible for Global Mission to help this church plant. Thank you for supporting church planting projects like this one in major cities of the world.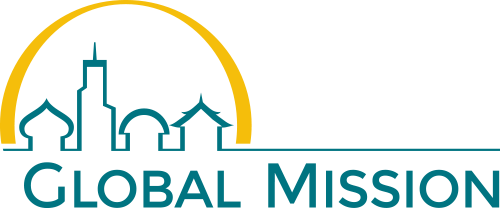 Please support Global Mission to reach those who don't know Jesus.
Ways to give
Online
To make a secure donation quickly, visit Global-Mission.org/giving.
Call
Call 800-648-5824.
Mail a check
In the United States:
Global Mission,
General Conference
12501 Old Columbia Pike
Silver Spring, MD 20904-6601
In Canada:
Global Mission
SDA Church in Canada
1148 King Street East
Oshawa, ON L1H 1H8