Alba's mouth drops open, her eyes widen in shock, and a luminous smile spreads from cheek to cheek. She knows beyond a doubt that she is seeing a miracle.
The tiny church where I serve each week is attended primarily by older women, each of whom is as much a spiritual grandmother as she is a prayer warrior. Given how readily they adopted me when I arrived, I quickly understood why two of my high school students, Pedro and Rodrigo, continue attending despite the obvious age disparity.
At just 17 years old, the boys repeatedly amaze me with their dedication to our little church and their love for its elderly congregation. They keep the Sabbath School program and youth group running, all while serving as campus ministries leaders and making postgraduation plans. There are days when I question whether the church could function without them, but there is no question that they are indispensable in the hearts of its members.
Unfortunately, even God's youngest servants have their own trials to bear, and I know from personal experience that Rodrigo's cross is particularly painful. He suffers from almost debilitating migraines, confessing in prayer meeting that some days he can hardly get out of bed. "But here I am," he laughs, ducking his head sheepishly, "because I tell myself, 'If you can go to classes feeling like this, what excuse do you have to skip church programs?' And you know, when I get to church, I feel better right away." A murmur of consent arises from the little huddle of women beside him. They, too, have received the blessing of health when they prioritized worship over their infirmities. As I watch affection light their wrinkled faces, I know that Rodrigo will be lifted up in prayer in half a dozen homes or more.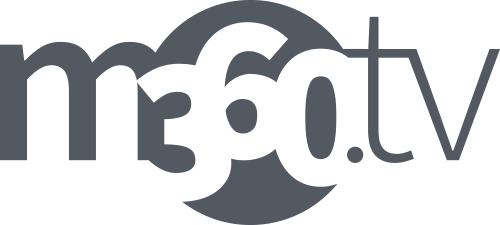 Hear from other volunteers at m360.tv/avs.
One Sabbath, I enter the little church to find Pedro looking frazzled as he tries to lead Sabbath School and run the projector at the same time. "Rodrigo's sick," he calls over his shoulder as he rummages through a bag of cables. "He's not going to be here to manage the computer during the main service." We divide the duties between us as the church members trickle in. Several ask about Rodrigo. When Pedro announces the time to share praises and prayer requests, Sister Alba puts her hand up immediately. She also struggles with her health and brims with sympathy for the suffering young man. "We need to pray for Rodrigo," she says firmly, "so that God will heal him and bring him back!" The others nod their consent, and the prayer is offered.
Just as the "amen" is spoken, a knock sounds on the back door of the church. When the head elder opens the door and Rodrigo ambles in, most of the members look pleasantly surprised, but I will never forget the expression on Alba's face. Her mouth drops open, her eyes widen in shock, and a luminous smile spreads from cheek to cheek. She knows beyond a doubt that she is seeing a miracle. Her prayer has been answered as quickly as she prayed it, and Rodrigo's presence is the proof.
At first, Alba's delight makes me smile to myself because I know that migraines can abate suddenly, and I also know Rodrigo's determination to be at church. Surely, I think, he showed up because he took some painkillers or felt better naturally. After a moment of pondering, however, it occurs to me that I could be missing out on Alba's joy. How many times, I ask myself, do we explain away the answers to prayer that we receive just because they might have occurred naturally? How many replies do we overlook, pointing to mere circumstances? Alba's innocent amazement reminds me that God is forever working wonders in our lives even if we don't always recognize them. We're showered with answers to prayer every day, and the simplest signs of the divine presence are often the most powerful. We just have to learn to accept them for what they are: small miracles.
Photo: Me with Pedro Pacheco on the left, and Rodrigo Castro on the right.

Would you like to help make a positive impact in the lives of others? If so, please consider being a volunteer missionary through Adventist Volunteer Service which facilitates church members' volunteer missionary service around the world. Volunteers ages 18 to 80 may serve as pastors, teachers, medical professionals, computer technicians, orphanage workers, farmers, and more. To learn more, visit AdventistVolunteers.org.