A 21-year-old Brazilian theology student going through his darkest time, living a life that up until that point had been pretty mediocre, I was almost convinced that atheism or some form of nihilism would be the only reasonable way to make the most of the air I had left in my lungs. This was me before leaving school for one semester to serve as a missionary in Zambia—a country located on the African continent, a country I knew nothing about except for the great safaris and, of course, the famous Victoria Falls. Shame on me.
Three other student missionaries from Brazil went with me: Lucas, Guilherme, and Victor. Although we came from different backgrounds, all of us were going through a period of hurting in our lives.
After our flight landed, we took a bus to travel the last thousand kilometers to our final destination, a village outside the city of Chipata, the home of Mwami Adventist Hospital.
Awaiting us was no electricity, no running water, no shower, no nothing. Two surreal moments are forever engraved in my memory.
We were assistants of the local pastor, preaching on Sabbaths, visiting people in the villages, and with the help of a translator, sharing and singing the gospel; a gospel that up until that point had never been a reality in my life. One Sabbath, my friends and I were invited to visit a woman who was demon possessed.
All the complex theological concepts I had learned in my college classes seemed inadequate for an occasion that asked for one thing only: the exaltation of Jesus' name. We sang praises and read portions of scripture while listening to screams from the devasting darkness that had turned her existence into endless night. In awe, we watched the power of Jesus silence the chaos within her and leave her in peace.
The second experience happened in one of the hospital rooms on a Sabbath afternoon.
Anyone who's read the Bible is familiar with its stories about people with leprosy, but seeing this disease face-to-face is completely different.
As my friends and I walked into the room, the atmosphere felt heavy. In front of us were two older men, both of whom had been abandoned by their families for eight years. They never had visitors. Both of their hands were gone as well as their vision. They had no toes and no company except for an old radio. Day by day, waiting for death, these men were experiencing hell.
When they learned that some missionaries had come to visit them and sing a few songs, they smiled, and I had to hold back my tears.

If you're interested in being a volunteer, please visit AdventistVolunteers.org.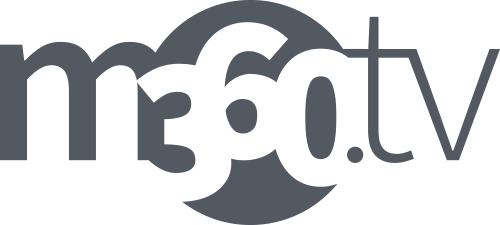 Hear from other volunteers at m360.tv/avs.
After singing and praying with the men, I realized that although they were physically diseased, I needed healing. My experience in Africa taught me that although God doesn't need my help, He still wants me and that Christ works in me, through me, and despite me. Finally, I learned that if I'm not living to make someone else's existence less painful and their burdens lighter, then I'm not living at all.