I
n 2018, Jannie Bekker, a genteel South African, was deployed to Vietnam's capital city, Hanoi, with US$2 million and the momentous task of establishing the Seventh-day Adventist Church's first urban center of influence in this Southeast Asian country.
Bekker, however, struggled to find a suitable property in Hanoi. The asking price for a vacant lot topped $2 million and often approached $3 million to $4 million.
Bekker prayed as he made trip after trip to Hanoi from the Singapore-based headquarters of the Adventist Church's Southeast Asia Union Mission, where he worked* as special assistant to the president.
Then suddenly, someone offered a prime plot of land with a new seven-story building for only $1.8 million—and the rest is history.
Bekker beamed with joy on May 22, 2018, as Adventist Church leaders inaugurated the community center. "God came through in a more miraculous way than I ever, ever anticipated," Bekker said. "He gave us more than what we prayed for."
Vietnam is one of the most visited countries for tourism in Southeast Asia and offers its visitors many exciting things. From the breathtaking vistas of Ha Long Bay to promising business opportunities in the city, Hanoi is the place to be for tourists and locals alike.
Within its population of nine million, this city has only a small number of Adventists. Now, in 2021, the urban center of influence called Forward Venture is providing an opportunity to reach more people for Christ.
"On our first floor, we have a bookstore that is open to the community, where people can come in and purchase books that can help them grow in their walk with the Lord," said the center coordinator, Dale Tunnel. "We have an English language school where we are able to build relationships with individuals. We're reaching out to the community by ministering to children who need help with their education. The church meets here in the building on a regular basis."
From healthy cooking classes to a running club that meets every Sunday morning, the staff at Forward Venture has a lot of fun with their community. The center's activities have allowed them to build strong partnerships and even friendships with government officials.
"An opportunity has arisen for us to partner with the Religious Affairs Committee of Vietnam," Tunnel said. "We're teaching English there in their building to 28 of their staff members—all the way from receptionists and secretaries to the top of the Religious Affairs Committee. We look forward to how that door can open in the future."
Through these activities, the center's workers and volunteers hope to be a shining example of Christ's method of ministry. They want to share and introduce Christ's love to everyone.
Forward Venture, Tunnel said, "is a place that provides space and opportunity for the church to meet and mingle with people; to build relationships, friendships, and trust; and when the opportunity arises, to offer them a relationship with Jesus Christ."
With a growing demand for their services, this ministry is also facing some serious challenges.
"The challenges are real," Tunnel said. "It's a city of nine million people. The church here in the Hanoi area is small, so we don't have a lot of manpower to draw from to work in the center here. We need volunteers to fulfill the calls that we put out. We need volunteers from the local church to partner with us in the ministry. We have called out for international volunteers to come as well. We haven't had a lot of response from that yet. And so we're still needing people to come and do ministry here from abroad."
Despite challenges and setbacks, God is still using His workers to bless others. Some of the students in the center's English class have gotten a glimpse of Christ's character through their teachers.
"They are all really patient," student Tony said. "That's what I cannot see in some other language centers."
Another student, Garry, said, "I feel refreshed because the teachers here are friendly and generous, and they try to be close with their students."
"To see people come to the language classes and then start coming to church, you know that God is at work, that He is doing things," Tunnel said. "God can work miracles. So we're looking forward to seeing what He has in store for us."
Please pray for this urban center of influence in Vietnam. Pray that the Lord of the harvest will open hearts and send more laborers. Pray that hearts in Hanoi will be touched by the Savior's love shown through the center's staff. And pray that more centers in Vietnam will be able to open soon. And please continue to support projects such as this one through your donations to Global Mission!
The Need in Vietnam
Population: 93,000,000
Adventists: 13,817*
The Adventist membership is less than 0.02 percent of the population. Millions have not had an opportunity to experience Jesus!
* Church membership as of 2019. Office of Archives, Statistics, and Research, "Global Mission Table 2," 2020 Annual Statistical Report (Silver Spring, MD: General Conference of Seventh-day Adventists, 2020), 105.
How you can help
Please help further Adventist mission work in Vietnam and Southeast Asia through your mission offerings (adventistmission.org/donate) and by supporting Global Mission pioneers and urban centers of influence in the 10/40 Window (Global-Mission.org/giving).
Please remember us in your will and trusts. Visit Global-Mission.org/PlannedGiving or call 800.648.5824.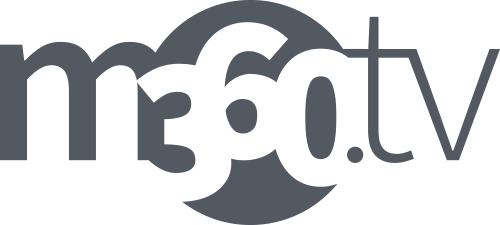 Watch "Offering Hope to Hanoi "at m360.tv/s21311.