H
ow much longer will this go on? Pastor, can't you tell God we've suffered enough and that He can return now?"
The woman's mask hid her facial expressions but not the pain in her voice as she implored the two visiting pastors and my husband, a pastor in training, to give her some insight into the economic and political crisis in her country. Like many Lebanese, she had family members who had fled the country years earlier for a better life. Yet, she had chosen to remain in her beloved homeland. Perhaps she, like me, had recognized the deep value of living among the mountains, the homemade preserved cherries, the rose bushes and wild thyme, and the rough-hewn stone walls that built not only dwellings but lives.
She was a teacher by trade, although recently, she had cut back to two months a year of substitute teaching because that's all she could manage with the economic crisis. "It would cost me one million Lebanese pounds a month for gas to commute if I was teaching regularly," she told us. One million pounds represents anywhere from a third to two-thirds of a salary in the current economy.
The woman's home was filled with lovely art décor. Glass hutches held years of memories and mementos, including a photo she lovingly pointed out of her father, who had passed away a few years earlier. Everything was meticulously arranged to please the eye, yet it was a beauty that very few people saw.
"I'm lonely," she shared. "I believe that God is the One who controls our lives and we don't choose many things. Otherwise, why am I living by myself?" Then, looking directly at me, she added, "You know what it's like. We women need companionship."
She was right. Perhaps that's why she had invited me to come along on the pastoral visit that evening. She instinctively knew that there would be a connection between us.
We shared a delicious feast around her dining room table as we laughed together, inquired about her tasty homemade olives, ate bowls of pumpkin soup, and then tried to find space for the dessert that followed.
After reading a few verses from Matthew 24 that refer to the signs of Jesus' second coming, the pastors prayed, and it was time for us to head home. We invited her to visit us in return and left with bags full of greenery from her garden and two small plastic tubs of organic lemonade mix.
As we drove away, she stood in the dimly lit driveway and waved. The city lights flickered off, and then the generator took over. The municipality had sent out a letter just that week informing its residents that the power would be shut off several hours each night due to diesel rationing. Even in this situation, she had managed to find something to be thankful for, remarking that at least it was in the middle of the night.
We waved one last time and then drove off into the darkness, a car full of people, leaving her standing in the driveway, silent and alone. When we reached home, I told my husband that I wanted to visit her again.
I came to Lebanon in 2016 excited to embark on my own missionary adventure with Adventist Volunteer Service. I was returning to my roots because I'd lived here as a teenager and had missed my friends and the country. One year turned into two, and soon I had passed my five-year mark. However, the honeymoon adventure had shifted drastically, and my life was now severely restricted by the pandemic and the country's economic crises. I had lost my passion for mission service. The tedious difficulty of life had worn me down until I felt so overwhelmed that even going to the grocery store was a big undertaking.
Then I met this dear woman. During our short visit, I was reminded yet again that I have a purpose in life—to love and care for others in any way I can. We are to encourage each other with hope because, as my husband so aptly puts it, "We know the end of the story."
Jesus is coming back soon, and all our pain and suffering will be over. This is such good news. Let's tell the others!

Would you like to help make a positive impact in the lives of others? If so, please consider volunteering through Adventist Volunteer Service, which facilitates church members' volunteer service around the world. Volunteers ages 18 to 80 may serve as pastors, teachers, medical professionals, computer technicians, orphanage workers, farmers, and more. To learn more, visit AdventistVolunteers.org.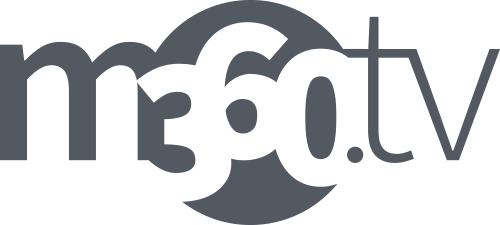 To see what's happening in mission in the Middle East and North Africa Union Mission, visit m360.tv/middleeast.