T
he Syrian family of seven stood tensely in suspense. They were awaiting approval to leave Lebanon and start their lives over again in a new country. The ambassador spoke for a long time with Rima,* their eldest teenage daughter, but since he was speaking in English, the parents couldn't understand. What is he speaking about for so long? the father wondered.
For five long years, they had waited to be summoned by the United Nations, and finally, they huddled in the ambassador's office, hoping to say all the right things. But something seemed to be wrong. The imposing man continued speaking with Rima for more than half an hour. The father could barely keep still when he saw the ambassador begin writing a list of English words and numbers for her. Then, he drew three circles, interlocking with each other. What could this mean?
As soon as the family left the interview at the embassy, the parents peppered Rima with questions. "What was he talking with you about for so long? Was it about the new country? About our family?"
"No," Rima replied. "We were talking about religion." It all started when the ambassador asked what she had been doing for the past five years. She told him that she had studied at a refugee center operated by Christians, where she studied math, English, and Bible. When she mentioned the Bible, the ambassador, who himself was a Christian, became intrigued. How could it be that this girl wearing a hijab was studying the Bible? Just to make sure she wasn't lying, he asked her to explain what she had learned.
"Well, a lot of things," Rima replied. "It depends on my questions. I have a friend who studies the Bible with me, and she teaches me about whatever I ask her."
"What kinds of questions do you ask?" the ambassador prodded.
Rima explained that lately she had been studying the Trinity and shared with him some of the questions she had raised. The man, seeming impressed by her sharp mind and honest questions, forgot the other families waiting to see him and took half an hour to discuss the topic and wrote a list of Bible verses for Rima to consider. As they spoke about the Trinity, he drew the three interlocking circles often used to explain the concept of the three-in-one Godhead. When they finished, the stone-faced ambassador smiled—for the first time during their meeting—and told her that if she and her family moved to his country, she should teach her parents about what she was learning.
Rima's parents were relieved to learn how favorable the conversation had been. They had noticed a more positive tone during this part of the grueling interview. Reassured, they began joking that if they were accepted to immigrate, it would be because of Rima's love for the Bible.
I continued Bible studies with Rima while she and her family anxiously awaited the decision about their future. Finally, the good news came. I was overjoyed for Rima. I also felt convicted to invite her to accept Jesus as her Savior before she left.
"Have you understood everything we've talked about?" I asked.
"Yes," Rima said.
"If these things are true, if Jesus really is divine, what should our response be?"
"We should worship Him," she replied.
"Would you like to make a decision to worship Him as your divine Lord?" I ventured.
Rima looked away, and the room filled with silence.
"I can't," she said finally.
For the next two hours, Rima cried while she explained why becoming a follower of Jesus was impossible for her. We both cried.
Some days later, Rima abruptly ended our long, close friendship. I tried to repair the breach between us, but she made it clear she was through with me. I was devastated, but I praised God that He wasn't through with Rima.
My missionary heart longed to experience the joy of both sowing and reaping with Rima. But God has taught me to faithfully share His Word and to trust Him with the outcome.
Please join me in praying that Rima and thousands of other displaced people in Lebanon will find refuge, before it's too late, in the embrace of the Three Circles who love them so.
*Name has been changed.
Global Mission supports thousands of local church planters, called pioneers, in starting new groups of believers in areas of the 10/40 Window where there is no Adventist presence. But they need our help. Please support their ministry with your prayers and donations at Global-Mission.org/giving.
Please remember us in your will and trusts. Visit Global-Mission.org/PlannedGiving or call 800.648.5824.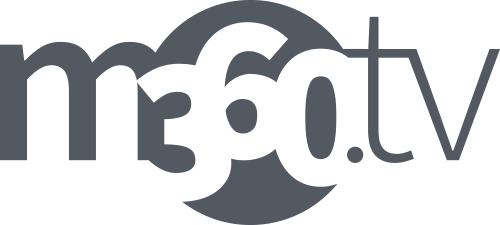 To see what's happening in mission in the Middle East and North Africa Union Mission, visit m360.tv/middleeast.