S
everal years ago, Ho Chi Minh, the capital city of Vietnam, experienced a financial crisis. Tran Quoc Khoi, the country's Adventist Mission director, recalls how a young woman in his church suggested that the members provide a meal for the public every Thursday during that challenging time. "At first, we prepared [meals] for only 50 people," said Tran Quoc Khoi. "We put our money together and prepared something simple but delicious and healthy."
The church members worked together to serve a home-cooked meal to a full crowd of children, students, retirees, and people seeking employment. They saw it as a way of doing a simple act of kindness to people living in their city.
This first lunch outreach event went so well that the church members are now preparing for more than 200 people each week. In total, the meals cost about 4 million Vietnamese dong, or US$180. The menu consists of rice, tofu, beans, pumpkin soup, tomatoes, and bananas: a perfect combination to fill an empty stomach!
As the size of the hungry crowd increases, maintaining this project has been a challenging task. "More and more people were coming," said Tran Quoc Khoi, "and sometimes we even thought we should stop because if we didn't have enough funds, we would have a big problem."
But the program has gained recognition and financial support from the community. Local leaders from other religions and even local shops and individuals have joined in to keep it going.
"People who sell vegetables at the market ask, 'Why do you buy so much?'" Tran Quoc Khoi said. "We tell them about our lunches, and they say, 'OK, take this; this week it's free.' Each week that we haven't had enough money, we've received free rice and vegetables from the vendors. We've never had to stop because of not having enough money."
Local authorities have also expressed gratitude for the positive impact the charity meals create in the community. But perhaps the most grateful are the ones who come to eat.
"I walked past this building one afternoon, and I saw this advertisement for the charity meal program," said Goi.* That is why I came here. Because of this program, I feel God loves me."
Aside from the meals, everyone is invited to join other church programs. Three people have accepted Christ into their hearts.
"Don't wait until you have all the funds or facilities you think you need," encouraged Tran Quoc Khoi. "Do whatever you can with whatever means you have. There are many programs you can do without money. Think of something that's within your reach. God will bless it, and people will support it!"
Please pray for our church members in Ho Chi Minh and this special project so that more people will learn about the blessed hope.
*Name has been changed.

Mission to the Cities is part of the "I Will Go" 2020–2025 strategic focus voted by the General Conference of the Seventh-day Adventist Church. Global Mission supports Mission to the Cities by making disciples among urban, unreached people groups. Through your sacrificial giving, funding is available to support pioneers and urban centers of influence in starting new groups of believers.
To learn more, visit MissiontotheCities.org.
To donate, visit Global-Mission.org/giving.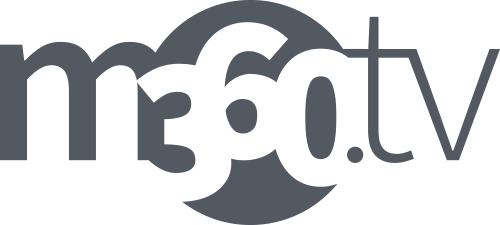 Watch this story at m360.tv/s21211!
Please remember us in your will and trusts. Visit Global-Mission.org/PlannedGiving or call 800.648.5824.