One of the amazing blessings of serving in the Marshall Islands is experiencing the spirit of "going the extra mile." Working on the island of Majuro has presented me with many opportunities to help out with extra activities. Apart from my teaching job at Delap Seventh-day Adventist School, I enjoy helping with other duties and am always humbled because I get to practice different areas of expertise. Being an engineer, I've been called upon to use my training for fixing school vehicles; maintaining our mission sailboat, the Glad Tidings; and providing technical support for our school's radio station. I'm grateful to God and the people around me who have helped me a lot.
One of my most recent rewarding experiences was installing the solar panel system at Lanlon 89.1 FM, located at the Ebeye Seventh-day Adventist School. Ebeye is one of the Marshall islands in the Kwajalein Atoll, with a population estimated at 20,000. Lanlon 89.1 FM covers a large area and has been an effective tool for spreading the good news to the people on Ebeye. However, intermittent power outages occurred due to the old generator, which suffered from the wear and tear of aging. They needed a solar-powered system to provide continuous broadcasting. Previously, there was an obstacle to installing the solar system due to government restrictions. I thank the Lord for allowing the government to accept the solar installation.
The project was estimated to take about a week. Kevin Ndemo, a volunteer teacher at Ebeye, and many others there helped with the installation. There were a few glitches due to limited materials that were quite hard to find, but the Lord provided the things we needed to finish the project. We had to find alternatives that wouldn't compromise the procedures and standards required for solar installation.
By Tuesday, six days into the project, the system was working perfectly. Praise be to God! That afternoon, Kevin and I went to the Air Marshall Islands office to confirm my return ticket for the next day, but to my surprise, the flight was postponed until Friday. This disappointing news took me aback because I had already put a one-week pause on my online master's degree studies. Now I believe this all was God's plan. I had finished the solar installation a day late, which left no time before my flight to help with various electrical jobs at the school.
See how God works? He clearly allowed the flight to be postponed, permitting me time to finish His work. Most of Wednesday and Thursday were spent on school-related maintenance jobs.
After I completed my work on Thursday, we took the afternoon to tour around on a boat. Seeing dolphins close up was one of the most memorable experiences. We visited Carlos Island, and I jumped off a 131-foot shipwreck twice. It was such a thrilling moment!
When I landed safely back in Majuro, I was glad to be home. Ebeye will always be in my heart because of how warm and hospitable the people are. Always happy, the kids would shout with a broad smile, "Hello, Mister, welcome to Marshall Islands!" If I ever find the slightest opportunity to return to Ebeye, I will grab it with both hands. I pray that the Lord will keep the radio and solar equipment safe so that His word can reach many people. This is chiefly why I serve God, to finish the work the Lord has given us so that we will soon go home! May this be your prayer too.
Every year, the operation of Guam-Micronesia Mission schools depends heavily on volunteers and donors. To help them continue their mission, please prayerfully consider how God may be calling you to serve. Visit their website for current needs, and check back regularly for future positions at
www.gmmsda.org/missions/open-positions.

Would you like to help make a positive impact in the lives of others? If so, please consider volunteering through Adventist Volunteer Service, which facilitates church members' volunteer service around the world. Volunteers ages 18 to 80 may serve as pastors, teachers, medical professionals, computer technicians, orphanage workers, farmers, and more. To learn more, visit AdventistVolunteers.org.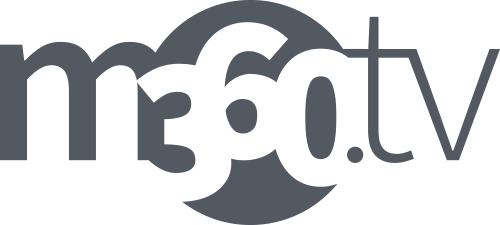 Watch video stories about Adventist Volunteer Service missionaries at m360.tv/avs.