"Happy Sabbath!" A voice cut through the darkness.
Anita stirred in her bed.
"Rise and shine, Sunshine!" her father said, poking his head into the door of Anita's bedroom.
It was four o'clock in the morning. Anita's eyes popped open. It was time to get up!
After breakfast, Anita put on her favorite Sabbath dress. Then she slipped her bare feet into flip-flops. Anita gave her Sabbath shoes to her mother to put in a bag. Now she was ready for the trip to church.
Anita climbed into the back seat of the family's white van. Her father slid behind the wheel, and Pastor Kamu sat in the seat beside him. Anita's mother sat with her in the back, and five university students joined them. Her parents traveled to new churches in Indonesia to speak about Jesus nearly every Sabbath.
At five o'clock, the van left the campus of Mount Klabat College (Klabat University), the Seventh-day Adventist school in Indonesia where Anita's father and mother taught as missionaries. The sky was dark, and few cars were on the street. But her father still had to be careful as he drove. He steered around sleeping dogs and sometimes had to stop for cows crossing the road. Anita slept on her mother's lap.
About an hour and a half later, Anita awoke as the van came to a stop. She liked this part of the trip to church. She and the others boarded a small motorboat, and soon they were cruising on the ocean. Anita looked across the dark-blue water. Light was just beginning to crack on the horizon as the sun rose. Warm, humid air rushed against her cheeks as the boat navigated gentle waves.
After an hour, the boat docked on an island, and the group transferred to another boat for a 30-minute ride. Then, they landed on yet another island dotted with coconut trees amid a lush green jungle. Anita was glad that she had worn flip-flops and not her nice Sabbath shoes because she liked feeling the mud between her toes as she walked along the trail.
About 45 minutes later, Anita came to a small village with a Seventh-day Adventist church. Sabbath School would begin soon, and the church was already crowded with people. The people greeted Anita and the others with delight. Grandfathers and grandmothers smiled broadly. Fathers and mothers beamed with joy. They were so happy to welcome the visitors. They knew that it had taken effort to reach their village.
Little children waved excitedly at Anita and clustered around her. One little girl who ran up to Anita pinched the white skin of her arm. A little boy nervously reached out his hand to tug on her red hair. The village children had brown skin and black hair, and this was the first time they had ever seen anyone who looked like Anita.
Inside the church, her mother pulled Anita's Sabbath shoes from the bag, and Anita slipped them on. Now she felt ready to worship God.
Later that afternoon, Anita put her flip-flops back on for the long trip home. She was tired but happy.
Every Sabbath, the long trip to a new church was an adventure. Best of all, every Sabbath, Anita got to worship God. Anita liked being a missionary kid!
This story happened nearly 40 years ago, but missionary kids today still make adventurous trips to church thanks to your mission offerings, which support missionary families all around the world.
More Children's Mission Stories
Find dozens of inspiring mission stories for children at AdventistMission.org/childrens-mission-quarterly.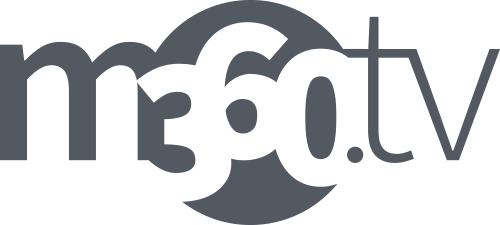 Watch this story in action at m360.tv/s2218!