Evelyn
"Wellesley said, 'If I asked you to marry me, would you be willing to go anyplace in the world with me?'
"And of course, I said, 'Sure, why not?'"
Little did Evelyn know that that question was the beginning of a lifetime of adventure and service and a legacy that would carry on through her daughters and granddaughters.
Wellesley and Evelyn Muir met at a funeral near her home city of San Francisco, California. Neither of them knew the deceased. Wellesley preached the sermon, and Evelyn sang a solo. They married in 1954, and in 1956, they accepted a call to serve in the Lake Titicaca Mission in Puno, Peru.
Puno was a small port city on the shores of Lake Titicaca. Located more than 12,500 feet (3,810 meters) high in the Andes Mountains, it was cold and often windy. The air was so thin that the Muirs kept oxygen tanks in their home to help visitors who suffered from altitude sickness. Just a short walk could leave one feeling winded. Life in Puno was difficult for a young city-bred woman. Evelyn recalled what someone had shared with her about the three things a missionary needed to do: adapt, adapt, adapt. She had seen other missionaries come and go, sometimes after only a couple of months. Evelyn was determined to stay. "We were there to work," she said. That was the beginning of more than 16 years of service in Peru.
Lake Titicaca was inhabited by the Uro people. Thousands of years before, their ancestors had settled near the lake to escape drought. Then, to escape invading tribes, they had moved onto the water itself, living on rafts made from buoyant reeds that grew in the shallow areas of the lake. Joined together, the rafts created small floating villages. Although many Uros have since left the islands for the comforts of Puno, some continue their traditional lifestyle, and the now famous floating islands draw tourists from around the world.
Wellesley and Evelyn were the first Adventists we know of to visit the floating islands. The first time they tried to visit one of the villages, they were chased off by men brandishing long poles. The island dwellers were wary of strangers, especially those with light skin. Certain that they were about to be beaten or perhaps even killed, Wellesley and Evelyn made a quick exit.
On their next attempt, they were also chased away. Wellesley and Evelyn might have given up trying to help the Uros, but they knew that Jesus loved these people and could transform their lives. Over time, Wellesley and Evelyn established friendships with the Uros and were able to provide them with basic medical care. They were instrumental in fostering the idea of a floating school and church, and with God's leading and the work of many people, these ideas became a reality.
One time, the missionary couple took their kayak out to visit church members on an island deeper in the lake. On their way back, they were caught in a sudden storm. The wind came up. The waves got big, and water got in the kayak. The sun went down, and it got dark. They couldn't see a thing! Clouds covered the moon. Wellesley and Evelyn needed to find the channel that led to the port of Puno, but the channel lights weren't on.
They prayed, "Lord, You know we need to get home. We're freezing to death. Please help us." Suddenly the moon broke through the clouds, and they could see the channel perfectly! As soon as Wellesley and Evelyn rowed into the channel, the moon disappeared again. Though they couldn't see much, they were able to go forward knowing they were safe in God's hands.
Wellesley and Evelyn also ministered to the Quechua and Aymara people in the highlands around Puno. During their first year, when that area suffered from a terrible famine, they helped distribute 20,000 care packages supplied by the United States government.
Wellesley and Evelyn were instrumental in initiating several ministry outlets. They helped get land for youth camps in the region, where many young people came to know Christ. The couple also helped start radio work in the highlands and promoted the Voice of Youth program, which trained young people to preach in nearby villages and towns.
Later, Wellesley was transferred to the Inca Union in Lima, Peru. One of the largest projects he and Evelyn oversaw was the building of the first official Adventist airbase in the world. They had to clear part of the Amazon jungle, and all the supplies came by dugout canoe. During construction, the Muirs lived in tents.
While serving in Peru, Wellesley and Evelyn had two girls, Gail and Gladys. Evelyn homeschooled her children while working alongside her husband in evangelism and youth work. She became famous for her storytelling at camps. Evelyn also talked with the youth about Christian principles and health and gave counsel on how to live their lives in service to Jesus.
Wellesley and Evelyn later served in Bermuda and Thailand. Wellesley passed away in 2012 and Evelyn in 2020. They were loved by many around the world and left behind a legacy of mission service.
Daughter Gladys followed her mother's footsteps and became a missionary nurse, serving 10 years in Guam and making many short-term missionary trips around the world.
Gail
Gail can't think of a better way to have grown up than as a missionary kid in Peru. From taking boats out to the floating islands to helping with evangelistic meetings, her parents involved her and her sister in everything they did.
One year, Wellesley and Evelyn asked the girls where they wanted to go on furlough. (Furlough is when missionaries take leave from their duties, often returning to their home country.) Gail and Gladys had just seen a National Geographic magazine featuring Turkey and were fascinated by the photographs. So, the family headed to Turkey.
On their first Sabbath there, the girls were in for a surprise. Used to the packed churches in Peru, they were shocked to learn that there was only one church in Turkey with only 36 members at that time, none of whom were Turkish. This made a profound impact on Gail, and she decided that day that she would become a missionary to Turkey.
Gail attended Pacific Union College, where she earned degrees in nursing and biology and met Herb Giebel, a fellow missionary kid who had grown up in Asia. Both later attended Loma Linda University, Gail to work on a master's degree in biology and Herb to study medicine. When Herb asked Gail on their first date, he had one question for her: "Would you be willing to go to Turkey one day?" She laughed and said she would be happy to go to Turkey but wasn't sure about going there with him.
They got married while Herb was in medical school and began preparing to be missionaries. Through a series of doors opening and closing, Herb and Gail found themselves only briefly in Turkey before going to Uzbekistan. Eventually, they landed in Nigeria for full-time mission service. Neither had planned on going to Africa, but Herb and Gail knew God was leading them.
Herb was asked to establish the first Adventist residency program in West Africa at the hospital in Ile-Ife, Nigeria. When Herb, Gail, and their two young daughters, Melissa and Tami, arrived in Ile-Ife, everything was peaceful—but that was about to change. About one month later, on their return from the capital city, the family found soldiers everywhere. One soldier stopped them and told them that they couldn't get to the hospital compound through the city because fighting had started.
A missionary surgeon who was traveling with them said that he had to get to the hospital, especially if there was fighting. The soldier replied, "Well, if you go, it's at your own risk." The missionaries prayed that God would protect them, and Melissa and Tami lay down on the floor of the car. As they drove through the city, it seemed like everything had been set on fire. The missionaries were grateful to make it to the compound safely.
For the next seven years, there was fighting off and on as two communities in the city fought for land and power. One day, the girls were playing outside when the fighting started again. The army came through the area and told everyone to get off the streets. "We'll kill anyone who's still here in half an hour," they warned.
Gail was home alone with her daughters, and they hurried to the one place in the house without windows: a small hallway between the bedrooms. They grabbed their dog and lay down on the floor, praying for God's protection. The bullets hitting their house sounded like rain; miraculously, none got inside.
There were seven little Adventist churches in the villages around Ile-Ife, and after the war, all but two had been destroyed. The members had been chased away or killed.
The Sabbath School class at the hospital church decided to do outreach and began working with the two empty churches. Every Sabbath, the Giebels' vehicles would fill up with nursing students from various religious backgrounds. The four-mile journey would often take close to an hour due to poor road conditions. At the churches, the students conducted a branch Sabbath School.
Gradually, they were able to have worship services regularly at one of the churches. This outreach changed the lives of many students, and some even became Adventists.
After serving 16 years in Nigeria, Gail and Herb moved to India, where they've spent the past seven years serving at the Christian Medical College in Vellore. It's the only medical school in India where Adventist students are given the opportunity to study medicine and other allied health professions without being required to attend classes or take exams on Sabbath.
"I think whether we're overseas or in the United States, mission is what life is all about," Gail says. "Satisfaction in life comes from sharing Jesus."
Melissa and Tami
While the fighting in Ile-Ife was most intense, the Giebel family was asked to go help at a hospital in northern Nigeria for two weeks. Those two weeks turned into one year. In Jengre, they quickly realized that food spoiled within a day. With no electricity, the Giebels couldn't keep leftovers cold, and no matter what they did, nothing lasted.
The complication came on Sabbath. The Giebel family wasn't accustomed to making meals on Sabbath. But what do you do when you can't keep food prepared on Friday for Sabbath? This wasn't a problem for seven-year-old Melissa and four-year-old Tami. They remembered the story of the children of Israel and the manna. With their simple faith, Melissa and Tami said, "Mommy, let's just pray. If Jesus could make the manna last, He can make our food last."
So they knelt in the little kitchen and said a short prayer. The girls were confident that God would answer it. On Sabbath morning, they eagerly peeked at the food and discovered that it looked as fresh as it had on Friday.
Week after week, this happened. The food prepared on Friday lasted through Sabbath but spoiled on Sunday. This had a big impact on the girls. Melissa and Tami felt that God really did care, and not just about the big things.
Mission work was a family affair. At just seven years old, Melissa had her first official job as a "nurse" when they were living in northern Nigeria. Wearing a white cap and a dress made by her mom, she would sit in the obstetrics ward making cotton balls or rocking babies to sleep.
Melissa and Tami learned at a young age to trust God with their lives. Tami recollected a time in Nigeria when she went to the airport to pick up her aunt because her mom was unable to go that day. She was used to "tax collectors" who forced drivers to stop and pay to use the road. So, when their vehicle had to stop because one such "tax collector" had placed a board embedded with upturned nails on the road, she didn't worry—until the man demanded that the driver give him the keys.
Tami and her aunt crouched down low in the back seat. They couldn't tell whether the collector had a gun, but the driver was scared enough to hand over the keys. Tami says, "I remember praying, 'God, You're the only one who can take care of this situation. Please help us.'"
When Tami opened her eyes, she saw a car parked behind them and a man approaching the "tax collector" and their driver. "Give the keys back," the man said firmly.
"No," the collector replied haughtily.
"Give the man back his keys," the newcomer insisted, his voice taking on a more authoritative tone. After what seemed like an eternity, the collector returned the keys to the driver, told him to go, and removed the board from the road. "As we drove away," Tami says, "I looked out the back window. There was no one there."
When it came time to go to college, both girls studied nursing at Southern Adventist University in the United States. Growing up in a war zone didn't scare them off from mission work. They both planned to serve in the Middle East someday.
Melissa decided to stay for one year after graduating to get experience working as a nurse in the United States. But during that year, one by one, all the doors leading to working overseas slammed shut. She didn't know why, but God seemed to want her to stay put.
Melissa has since become deeply involved in the Adventist-Muslim Friendship Association (AMFA) in Chattanooga, Tennessee. AMFA works with refugees, mostly from the Middle East. God is using Melissa's unique skills to touch lives through this ministry. As someone who spent a lot of time in the Middle East and who was impacted by war and challenging living conditions, Melissa can relate to the refugees in ways many people can't. She is a bridge builder between them and the American volunteers while also helping them learn about American culture.
Tami took time off from her studies to spend two years in the Middle East as a student missionary. She worked with a small school dedicated to helping refugee children get an education. It was a new experience for her, going off into the mission field on her own. Tami learned a lot about working with people and cared deeply for the children.
The students noticed that their Adventist teachers always went somewhere on Saturdays. "Where are you going?" they asked.
"We're going to church," Tami and her fellow teacher said.
"Oh, I want to go too!"
"No, you can't. Your parents won't let you."
"Yes, they will!"
"OK, go home and have your parents write this on a piece of paper: This is my child. My name is so-and-so, and I agree that my child is going with these two teachers to church. Have them sign it."
The kids went home and returned with the signed notes. Still, the teachers called to confirm. Sure enough, the parents had given permission. After four months, so many kids were going to church with them that paying for the taxis was getting too expensive. So, they started a branch Sabbath School at the school. Between 40 and 60 kids attended each Sabbath. Most weren't Christians. After a few weeks, their mothers started coming too.
The kids' eyes sparkled as they listened to one of the teachers bring the Bible stories to life. The kids—and their mothers—couldn't get enough. "It was amazing to watch her tell the stories," Tami says. "The ladies would try to get her to talk quicker because they were so excited about what they were learning about God."
When Tami returned to Southern Adventist University, she completed her nursing program and, in 2018, married Adrian. They plan to head to the mission field once he finishes his surgical residency. "There's no meaning in life unless you're able to live your life for God," Tami says.
As the third generation of missionary nurses in their family, both women have seen how God is able to use those who are willing. They know that God will lead them as He led their grandmother, and like their mom, they know that true joy comes from sharing Jesus with others.
Global Mission is all about reaching the unreached for Jesus. We do this in various ways, including through the service of Global Mission pioneers, urban centers of influence, Waldensian Students, and tentmakers who use their careers to share Christ. Please support Global Mission in the Middle East and North African Union with your prayers and donations at Global-Mission.org/giving.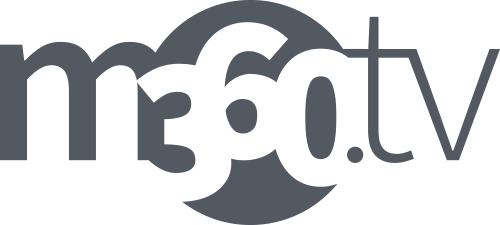 To see what's happening in mission in the Middle East and North Africa Union, visit m360.tv/middleeast.